The kitchen is often considered to be the heart of a home, and a kitchen that is both beautiful and functional is a joy for any homeowner. A warm and inviting kitchen also improves the value of a home should you decide to sell later. A perfect way to bring a beautiful look to the kitchen is with a mesquite countertop.
Mesquite is known for being exceptionally hard and resilient, but also for being a beautiful wood. It is also distinctive and unique, offering a much more inviting look than many other counter surfaces. These traits make mesquite the ideal material for countertops.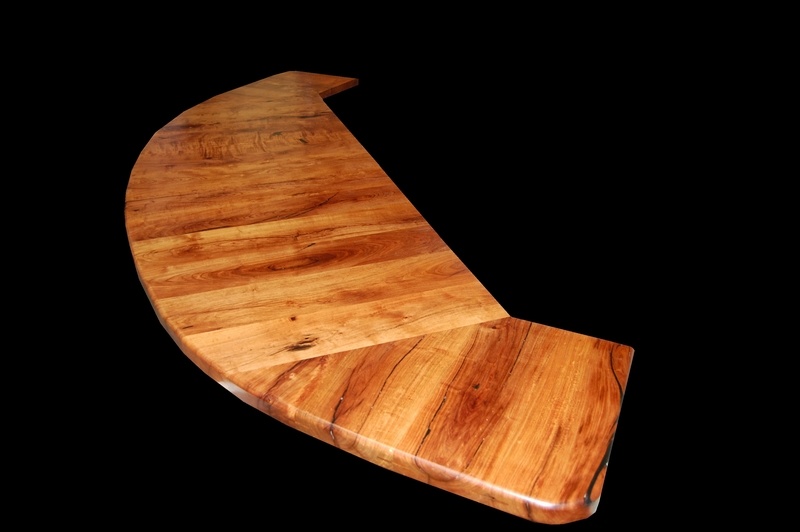 Choosing countertops for your home is a significant decision as it will affect the aesthetics and functionality of the kitchen for years to come. Mesquite countertops are a beauty to behold, adding a wonderful appeal to your kitchen, while also being durable enough to handle all of the meal prep work, messes and spills that happen on counters. Custom mesquite wood countertops from Faifer & Company are the perfect complement to your kitchen, and are custom made to meet your specifications.
Mesquite is also an ideal material for bar tops on kitchen bars, serving and breakfast bars, or entertaining bars in living rooms and mancaves. A custom mesquite wood countertop can transform any of these spaces into something truly extraordinary, and adding a great look and long-lasting functionality in any space in your home.
As a native wood that has been growing in Texas for centuries, the mesquite lumber for our countertops is sourced from reclaimed logs found in the Texas Ranchlands in Wilson, Atascosa, Bexar, Karnes and Guadalupe counties. We carefully kiln dry and prepare our wood countertops at our shop right here in the heart of Mesquite Country.
Faifer & Company is a family-owned business that has been providing exceptional wood products for 35 years. In addition to custom mesquite countertops, we also offer mesquite flooring, mantels, furniture, hand carvings and much more. Contact us today at 830-216-4189 to learn more about our mesquite countertops or to place an order for your home.