Mesquite Hardwood Flooring
Mesquite flooring is extremely stable; and one of the densest materials for hardwood flooring. We acquire our Mesquite wood from Wilson, Karnes, Bexar, Guadalupe, and Atascosa Counties. 
All our mesquite flooring is 1/2″ thick due to the exceptional hardness and stability; it will make an exceptional floor with almost no tendency to warp for commercial and residential applications. Tongue and Grooved flooring is used to keep the floor tight while it is being laid, but end matching is not necessary, therefore we square edge our ends.
Our flooring is kiln dried to 6-12% moisture content and is carefully graded and defect chopped to eliminate sapwood before leaving our facility, so that when your floor arrives, it is ready to be installed. Our flooring comes in unfinished materials only, so that you may choose your finish of oil or urethane. 
We offer tongue and groove, end grain and square edge flooring. All our flooring comes in Mill Run with the exception of our tongue and groove flooring which comes in two different grades: #1 and better or Mill Run. #1 and better strip flooring includes small knots and other natural defects that occur within the wood; Mill Run strip flooring will include semi clear, small to medium knots as well as other natural color variations and defects in the wood.
Your can visit our other pages for more flooring information.   Click here to use concalculator.com to figure how many square feet you need. Call us today for more information.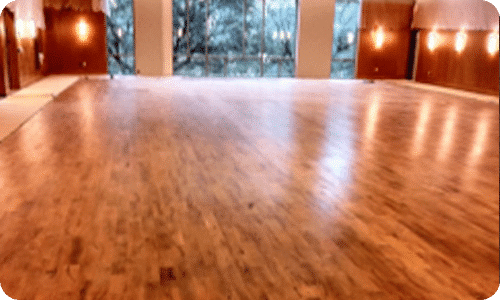 | | | |
| --- | --- | --- |
| Part # | Description | Quantity |
| MF225-1&btr | 1/2″ x 2 1/4″ x Random Length #1&better | 40 1/2 sq ft |
| MF225-2 | 1/2″ x 2 1/4″ x Random Length #2 | 40 1/2 sq ft |
| MF3-1&btr | 1/2″ x 3″ x Random Length #1&better | 39 sq ft |
| MF3-MR | 1/2″ x 3″ x Random Length Mill Run | 39 sq ft |
| MF4-1&btr | 1/2″ x 4″ x Random Length #1&better | 37 1/2 sq ft |
| MF4-MR | 1/2″ x 4″ x Random Length Mill Run | 37 1/2 sq ft |
| MF5-1&btr | 1/2″ x 5″ x Random Length #1&better | 40 1/2 sq ft |
| MF5-MR | 1/2″ x 5″ x Random Length Mill Run | 40 1/2 sq ft |
| MF3x2-EG | 1/2″ x 3″ x 2″ End Grain | 38 sq ft |
| MF3x3-EG | 1/2″ x 3″ x 3″ End Grain | 38 sq ft |
| MF3x4-EG | 1/2″ x 3″ x 4″ End Grain | 38 sq ft |
| MF3x5-EG | 1/2″ x 3″ x 5″ End Grain | 38 sq ft |
| MF4x4-EG | 1/2″ x 4″ x 4″ End Grain (non-stocked item, special order) |   |
| MF2x6-SE | 1/2″ x 2″ x 6″ Square Edge (non-stocked item, special order) | 38 sq ft |
| MF2x8-SE | 1/2″ x 2″ x 8″ Square Edge (non-stocked item, special order) | 38 sq ft |
| MF2x10-SE | 1/2″ x 2″ x 10″ Square Edge (non-stocked item, special order) | 38 sq ft |
| MF2x12-SE | 1/2″ x 2″ x 12″ Square Edge (non-stocked item, special order) | 38 sq ft |
| MF3x6-SE | 1/2″ x 3″ x 6″ Square Edge (non-stocked item, special order) | 36 sq ft |
| MF3x9-SE | 1/2″ x 3″ x 9″ Square Edge (non-stocked item, special order) | 36 sq ft |
| MF3x12-SE | 1/2″ x 3″ x 12″ Square Edge (non-stocked item, special order) | 36 sq ft |
| MF3x15-SE | 1/2″ x 3″ x 15″ Square Edge (non-stocked item, special order) | 36 sq ft |
| MF3x18-SE | 1/2″ x 3″ x 18″ Square Edge (non-stocked item, special order) | 36 sq ft |