Mesquite Hardwood Flooring
Mesquite flooring is extremely stable; and is one of the densest materials for hardwood flooring. We acquire our Mesquite wood from Wilson, Karnes, Bexar, Guadalupe, and Atascosa Counties. We then kiln dry our flooring down to 6 – 12% moisture to bring the boards to a stable moisture content, then eliminate sapwood in the defect and boxing process. This thorough process allows us to provide our customers with the best Mesquite tongue and groove and end grain flooring on the market. Architects, Contractors and homeowners throughout the world have recognized our Mesquite Flooring for its beauty, strength and stability.
We offer tongue and groove, end grain and square edge flooring. Our tongue and groove flooring comes in two different grades: #1 and better, and Mill Run. #1 and better strip flooring includes small knots and other natural defects that occur within the wood; Mill Run grade strip flooring will include semi clear, small to medium knots as well as other natural color variations and defects in the wood.
Visit our other pages for more flooring information mesquite flooring products, hardness & stability, floor gallery, flooring installation instructions and stair components. Click here to use concalculator.com to figure how much square feet you need. Call us today for more information.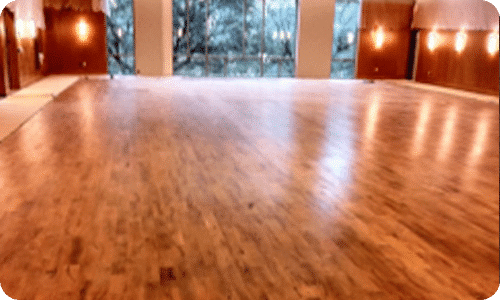 | | | |
| --- | --- | --- |
| Part # | Description | Quantity |
| MF225-1&btr | 1/2″ x 2 1/4″ x Random Length #1&better | 40 1/2 sq ft |
| MF225-2 | 1/2″ x 2 1/4″ x Random Length #2 | 40 1/2 sq ft |
| MF3-1&btr | 1/2″ x 3″ x Random Length #1&better | 39 sq ft |
| MF3-MR | 1/2″ x 3″ x Random Length Mill Run | 39 sq ft |
| MF4-1&btr | 1/2″ x 4″ x Random Length #1&better | 37 1/2 sq ft |
| MF4-MR | 1/2″ x 4″ x Random Length Mill Run | 37 1/2 sq ft |
| MF5-1&btr | 1/2″ x 5″ x Random Length #1&better | 40 1/2 sq ft |
| MF5-MR | 1/2″ x 5″ x Random Length Mill Run | 40 1/2 sq ft |
| MF3x2-EG | 1/2″ x 3″ x 2″ End Grain | 38 sq ft |
| MF3x3-EG | 1/2″ x 3″ x 3″ End Grain | 38 sq ft |
| MF3x4-EG | 1/2″ x 3″ x 4″ End Grain | 38 sq ft |
| MF3x5-EG | 1/2″ x 3″ x 5″ End Grain | 38 sq ft |
| MF4x4-EG | 1/2″ x 4″ x 4″ End Grain (non-stocked item, special order) |   |
| MF2x6-SE | 1/2″ x 2″ x 6″ Square Edge (non-stocked item, special order) | 38 sq ft |
| MF2x8-SE | 1/2″ x 2″ x 8″ Square Edge (non-stocked item, special order) | 38 sq ft |
| MF2x10-SE | 1/2″ x 2″ x 10″ Square Edge (non-stocked item, special order) | 38 sq ft |
| MF2x12-SE | 1/2″ x 2″ x 12″ Square Edge (non-stocked item, special order) | 38 sq ft |
| MF3x6-SE | 1/2″ x 3″ x 6″ Square Edge (non-stocked item, special order) | 36 sq ft |
| MF3x9-SE | 1/2″ x 3″ x 9″ Square Edge (non-stocked item, special order) | 36 sq ft |
| MF3x12-SE | 1/2″ x 3″ x 12″ Square Edge (non-stocked item, special order) | 36 sq ft |
| MF3x15-SE | 1/2″ x 3″ x 15″ Square Edge (non-stocked item, special order) | 36 sq ft |
| MF3x18-SE | 1/2″ x 3″ x 18″ Square Edge (non-stocked item, special order) | 36 sq ft |