All of our mesquite and pecan slabs undergo a careful drying and cleaning process to maintain its natural beauty and detail.
We have a large variety of big slabs and small slabs available for many different projects.
Photos show both sides of the slab so that you can see the whole piece.
Please note that if you break a bookmatched set the price will increase.
Click on the buttons below to view available products.
Please give us a call or send us an email to place your order.
SHOP CURRENT INVENTORY
SEMI-SURFACED MESQUITE 4/4 (1") Slabs
SHOP CURRENT INVENTORY
SEMI-SURFACED TEXAS MESQUITE 5/4 (1 1/4") SLABS
SHOP CURRENT INVENTORY
SEMI-SURFACED TEXAS MESQUITE 6/4 (1 1/2") SLABS
SHOP CURRENT INVENTORY
SEMI-SURFACED TEXAS PECAN LIVE EDGE SLABS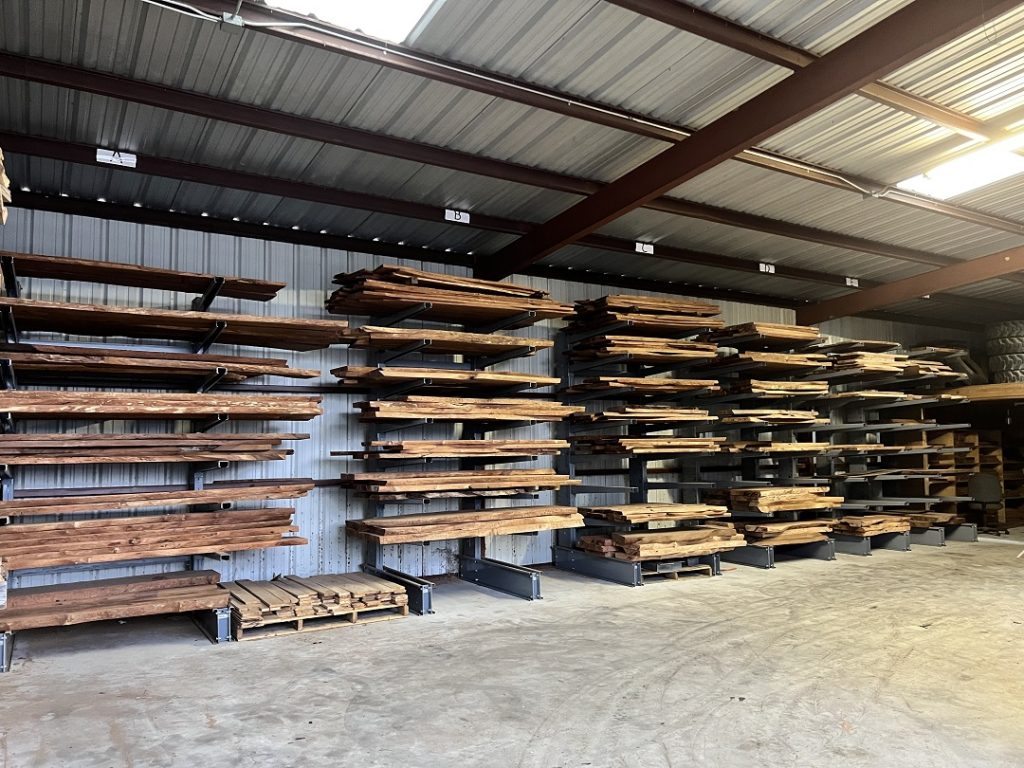 SHOP CURRENT INVENTORY
SEMI-SURFACED MESQUITE 8/4 (2") Slabs
SHOP CURRENT INVENTORY
SEMI-SURFACED MESQUITE 10/4 (2 1/2") Slabs
SHOP CURRENT INVENTORY
SEMI-SURFACED MESQUITE 12/4 (3") Slabs
SHOP CURRENT INVENTORY
Rounds & Misc Live Edge Slabs and Lumber