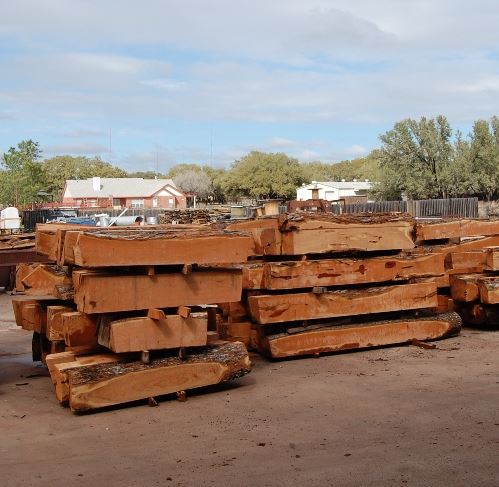 Whether you're a contractor or someone who like to build something yourself, you want the best lumber for the job. If you're looking for high-quality, durable and reliable mesquite lumber, look no further than Faifer & Company.
We been providing contractors and personal builders with the best in mesquite lumber for more than three decades and will make sure you get the same. Our mesquite lumber and slabs have been recognized by previous clients as not only being beautiful but strong as well, making us a great choice to help you complete your project.
This is good to have, especially if you are building something such as a deck or another part of your home that will have continuous use. You want the lumber to not only look good but last for years of use, and you can trust that's what you'll get with a mesquite slab from Faifer & Company. You will also be able to relax knowing that your lumber can stand up to regular use or even heavy wear, and all of our lumber is backed by our years of experience and our reputation with providing strong mesquite lumber.
We also offer slabs and lumber in numerous different sizes as well. Some of the measurements include 4/4 (1 inch), 5/4 (1 1/4 inch), 6/4 (1 1/2 inch) and 8/4 (2 inches), all of which come in #1 and #2 grade. Along with those sizes, we also mill thicker lumber and will work with you to get you the size you need. So no matter what size lumber you may need, our staff can get it to you to help get your project completed on time.
Faifer & Company is a family owned and operated business in Floresville, Texas, offering mesquite flooring, lumber and furniture. To learn more about purchasing mesquite lumber, or to inquire about custom cut thicknesses or lengths, call us today at 830-216-4189!