Both Mother's and Father's days are the perfect time each year to tell your parents how much they mean to you. These men and women work hard all year, offering daily love and advice to their families, and on this one day, they get some much-earned recognition.
This year, get your mom or dad something unique as a thank you for their hard work like a mesquite wood gift, meticulously handcrafted from solid mesquite Texas hardwood by Faifer and Company. We feature a wide array of unique wood gifts, in addition to our mesquite wood floors, kitchenware and wood wall décor in Texas. Our craftsmen transform the mesquite wood into sculptures and accessories that last for years to come and that would make beautiful and elegant additions to any home.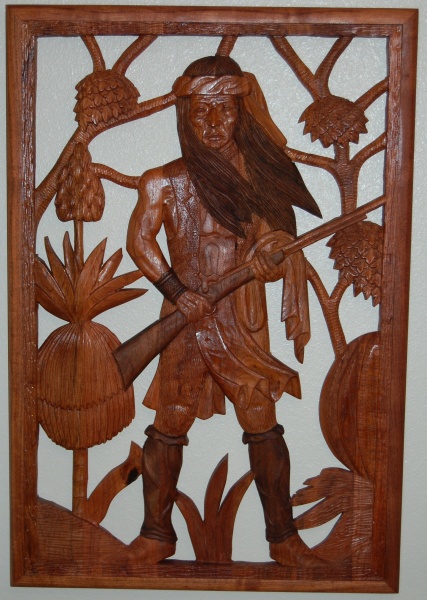 Treat your parents to a beautiful, Indian hand carving to proudly display in an office or living room, or choose an Indian horse statue for an ideal gift to place on a desk. Looking for a religious-themed gift? Check out the Jesus on the Cross carving.
Great gifts abound for the cook or griller, as well. Choose from mesquite cutting boards and bread boards, tortilla rollers and hot plates and much more in our unique gift selection, and each time mom or dad makes a fresh dinner, they will remember their relationship with you and how much they are appreciated.
Also known as Texas Ironwood, mesquite wood has superior durability, and has been used for hundreds of years as tools, furniture and artwork. With such durability, getting your father or mother a gift made of this wood is sure to last his lifetime and impress with its color and character. Additionally, because Faifer and Company uses wood reclaimed from Texas ranchlands for added age and complexity, no two pieces are alike, meaning you are giving a truly unique gift.
To order the perfect gift for Mother's Day or Father's Day, contact Faifer and Company today or stop in and see us today in Floresville. Nothing quite what you're looking for? Call or pop by and ask about our custom-made pieces to create your own one-of-a-kind gift.