The following blogs will be a three-part series where we can dive into some great DIYs using some leftover branches and create some artful wood slices decor.
Sometimes you don't have the money to buy big pieces of wood, sometimes all you need are the leftovers of the latest tree trimming in your neighborhood and you can make wonders! Here are some beautiful ways to decorate your house with a natural look with wood slices. You can reuse almost all the different sizes of branches, from small 1/2 inch in Diameter to 12 inches -but these might have to be purchased if you're not cutting a tree off completely. You can also get some wood turning blanks we sell here that would need to be sliced. They are medium-sized -between 4 – 5 inches in Diameter. You can also find them on Amazon, Michaels and with luck, at Walmart.
Using Small Wood Slices
In this month's blog, we will be exploring the best ways to reuse small wood slices. These are perfect for little accents of decoration. 1- 2.5 inches in Diameter would be great for the following DIYs. For this DIY you will need:
Magnets
Hanging your kid's drawings deserve just-as-decorative magnets, instead of old and boring ones from companies with tinny little letters. Let's frame those drawing with some of nature's art.
Fist, decorate one side of the small wood slices. You can draw on them with sharpies, paste some textured stickers or, get your kids, some watercolors and stain the little slices. Here are some examples: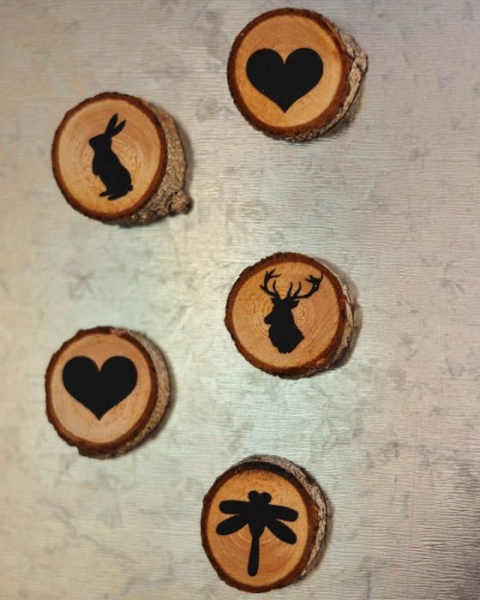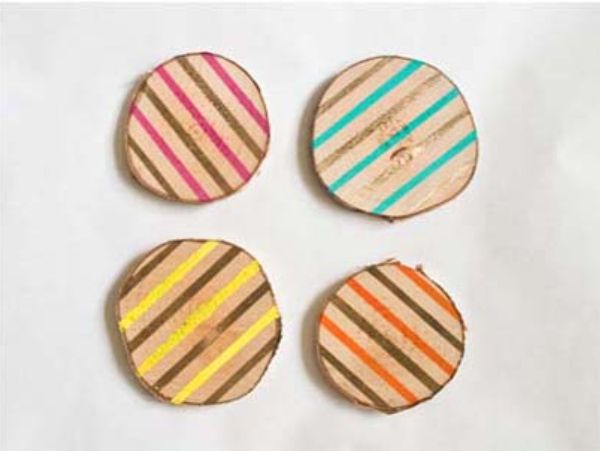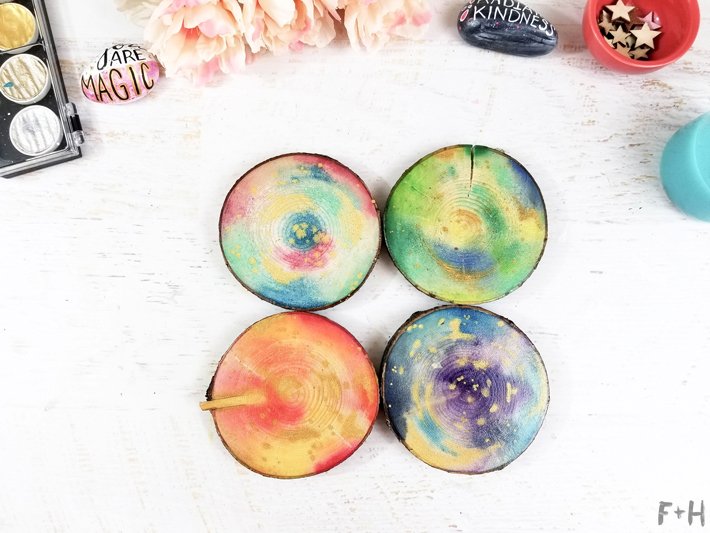 Alternatively, leave the faces intact and color the circumference of the wood like on this tutorial.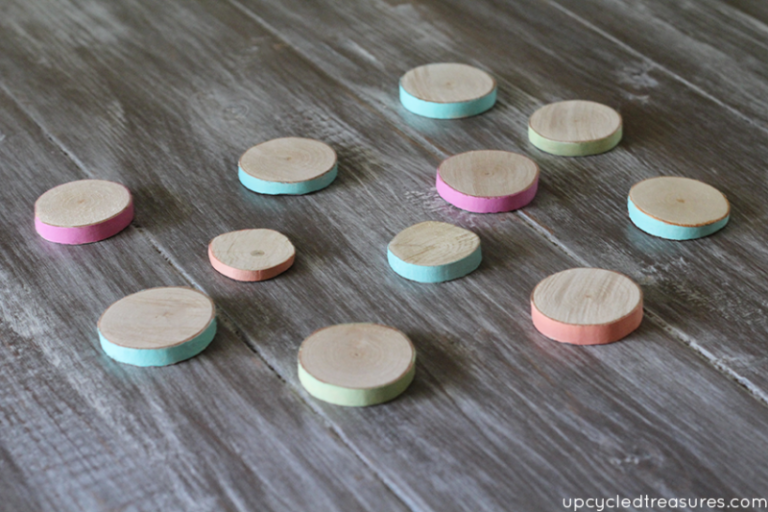 Paste the magnets on the back and done!
Placemats
Style up your table with a beautiful placemat or, if you don't want to do so many, just an accent mat for a coffee table of a console table. For this DYI you will need 55 to 60 wood slices that are approximately 1/2 – 1 inch in Diameter. In order for your mat to be more even, you might need to sand down some wood slices to make then thinner.
Lay out the burlap and cut it to make a mat that is roughly 12-16 inches but you can make a rectangle, square or circle -as you desire.
Arrange the wood slices, lay big ones down and put smaller ones in between and without leaving too much open space. Once you have the slices on top of the mat and arranged how you want them to look now it's time to paste them.
Let the glue dry for the recommended time is its instructions, once its dry, trim the corners and edges so that the mat frame curves with the different wood shapes. Here you can find the original post.