For both residential and commercial properties, the look of your flooring will certainly set the tone for the appeal of the space. Cleanliness does have something to do with this, but we're talking about the flooring itself – whether it is wood, ceramic, carpet, etc.
With that said, wood flooring sets a unique tone for a space. Wood can transform a room so that it exudes elegance, coziness or sophistication. Just how much wood floors dress up or down a space is largely based upon the type of wood you use and the finish applied.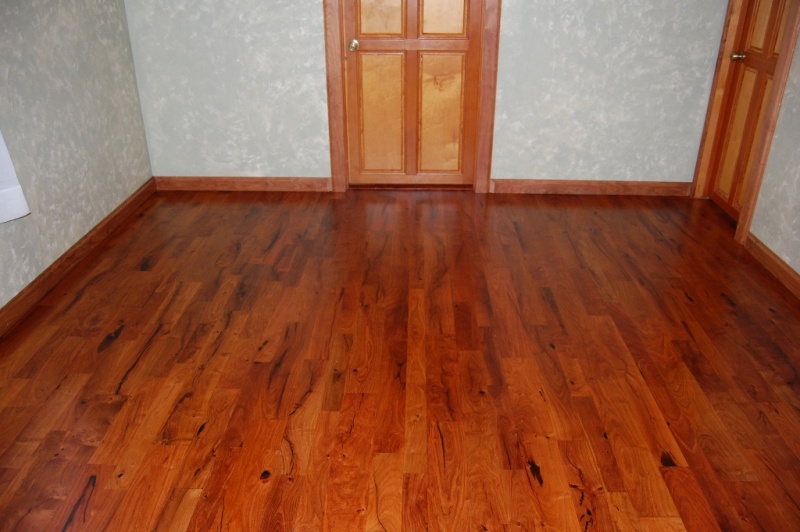 Real wood may be a bit more expensive than a laminate choice, but real wood will last longer, be more durable and step up the design factor. How and why you choose a specific type of wood over another is a personal preference, but it is decision you want to make carefully as flooring is one of the longest-lasting features of a home and it's a decision that you'll love or loathe for many years to come.
While real wood is the ideal option, some types are stronger than others, and mesquite wood is best known for its strength capacity as well as its beauty and tenacity for withstanding many elements. Native to Texas, mesquite wood has a unique raw quality like no other. With the most stunning of grain characteristics that are enhanced by the natural defects, its reddish-brown color is simply amazing.
When you purchase mesquite wood flooring from us, it will be unfinished. We do not apply any finish of oil or urethane, so what you get is wood in its completely natural state. This helps to preserve the wood's quality and untouched elegance.
With other wood distributors heavily coating pre-fabricated wood flooring with harmful formaldehyde, this could risk your health and investment from making an unwise decision. Mass-produced wood flooring does not protect the integrity of the wood, plus the polish or finish applied could even cause unintended side effects, such as cancer and respiratory complications.
Just as an example, look at the recent problems with flooring produced by Lumber Liquidators. As USA Today recently reported, certain types of Lumber Liquidator's mass-produced laminate flooring from China has too high of an application of formaldehyde. With high-quality mesquite flooring from Faifer & Company, not only will you not have to worry about formaldehyde in your home, you'll also get a more durable, richly colored and lasting product that you can truly rely on.
What we strive for is to deliver you a quality wood product that has remained in its natural state throughout the process of making it into wood flooring. We want to give you the opportunity to decide what finish should be applied and we would be happy to recommend an environmentally friendly oil alternative to traditional products.
If you're in the market for new hardwood flooring, contact Faifer & Company today and get beautiful mesquite for your home or business. Call us at 830-216-4189 or fill out an inquiry form online now.