Before installation begins it's important to take some precautionary steps that will make the work are and your home safer.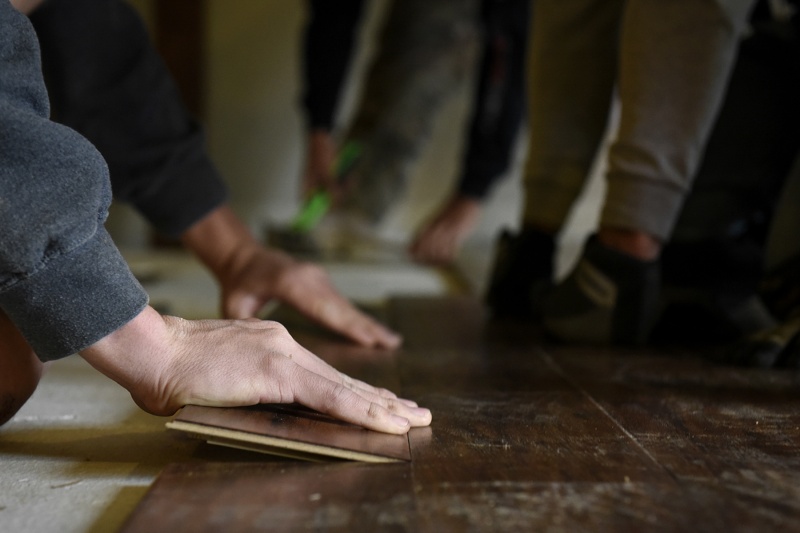 Removing All Furniture
There will be a lot of wood cutting and a lot of movement. Dust will come in and out your home. The number one issue is that dust will find its way to every corner of the house if these are not sealed off. Closing the doors won't be enough. make sure door entranced are completely sealed off with a plastic bag and blue painters tape along the top and sides and bottom if it's a hard floor. For carpet floors, make sure to cover the bottom air gap with towels since tape can easily peel off from them.
Make sure the room is as empty, no furniture, drapes, painting or frames. People will be moving all around the area and dust will do so as well.
Preparing Working Area
Cutting boards will be most likely necessary in order to perfectly fit the wood to the desired space. Designate an outside area that is near the doorway; where workers will be able to have their supplies and instruments, and where sawdust won't be contained in your living room. Make sure this area is protected from the sun and that it has access to an outdoor outlet.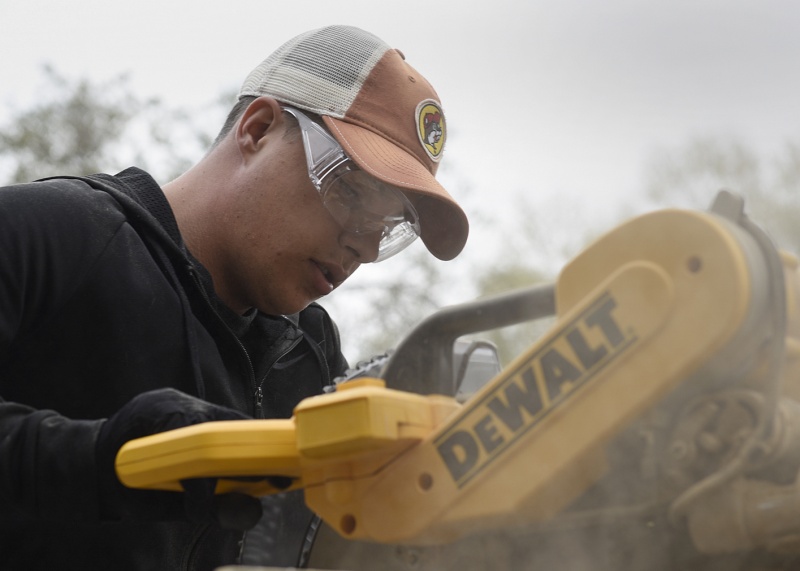 Easy Acces
Along with designating a work area, is recommended to prepare your home for the constant coming-and-going of people in your house. Removing doors can make this process a little bit faster plus it will save your doors from bumps, scratches, and accidental hits. Have your door placed in a room where you know it will be save and protected. If you have double doors you can make sure they will not be placed one on top of the other where they can scratch each other. Since you'll be left without doors, it's preferable to have the designated working area in the back yard -don't you think. As always, work with your contractor to see what works best for your project.
For more information or if you're going DIY here are these detailed links:
https://www.thespruce.com/preparing-for-wood-floor-installation-1821689
http://www.diynetwork.com/how-to/rooms-and-spaces/floors/tips-before-you-start-installing-wood-flooring
http://woodfloors.org/what-to-expect.aspx