If you are considering installing hardwood floors in your home, one of the best types of wood to use is mesquite. Mesquite is known for being beautiful, tough and able to stand up to just about anything. You will absolutely love the way that it looks when it is in your home, and you will be able to enjoy it for years to come. The color and the grain characteristics buried deep within the wood made it a very attractive option for homeowners.
But as the College of Agriculture & Life Sciences at the University of Arizona notes, mesquite wood is also great for a variety of other reasons that have nothing to do with hardwood flooring. Let's explore some of the many benefits of mesquite.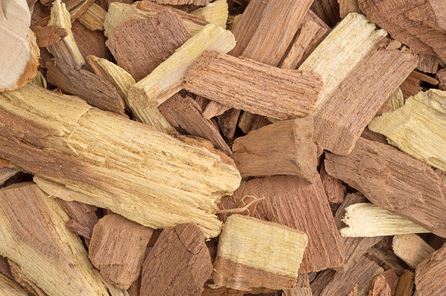 Perfect for Barbecuing or Fires
Mesquite wood burns very slowly and generates a lot of heat. If you build a fire with it, it will last for a long time and it will provide you with the warmth you are looking for. It can also be used to cook, and the smoke that it generates adds a very distinct flavor to meals when you use it for that purpose. It is most often used to prepare smoked barbecue, and anyone who's tasted mesquite-smoked chicken, pork or any other meat knows just how fantastic it is.
Drought-Resistant and Low Maintenance
Mesquite trees don't require much water and are known for being very tough and durable. They can survive for a long time without any water and can provide shade and a home for wildlife in parts of the country where other trees will not survive due to the local weather conditions. This also makes mesquite wood very resilient and low maintenance, which is why it's perfect for use in flooring any many other applications.
Elegant and Durable Furniture
Because mesquite wood is extremely hard and dense, it is ideal for creating things like furniture. Items made from mesquite wood will last for decades and require very little maintenance or care to stay in great shape. Many woodworkers have also turned to mesquite for decorative woodworking over the years. Mesquite wood offers them many options and gives them the chance to create pieces that will stand the test of time.
Installing hardwood flooring in your home is a big investment, so before you do it, you should consider which type of wood you ultimately want to use. Faifer & Co. recommends mesquite wood to those homeowners who value both beauty and durability, and we know that you will be blown away by your new mesquite flooring. Reach out to us at 830-216-4189 today to learn more about our flooring options.