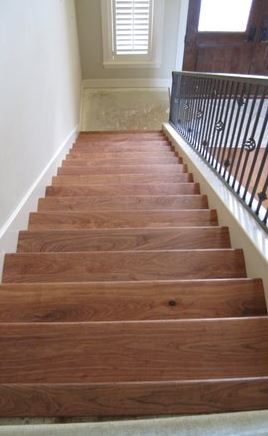 It is safe to say that the staircase is one of the most important components of any house. Sure, they get us up to the second floor, but if done right, they can be so much more than that. Properly constructed stairs can be a beautiful centerpiece for any home, and the first step to creating stairs that you can be proud of is by building them with the best type of wood available.
We recommend mesquite.
Why Mesquite?
Well, it all comes down to quality and reliability. We believe that mesquite is simply the best wood to use for projects that you want to truly last the test of time. Mesquite has proven time and time again to be the best type of wood in terms of hardness and stability as well as ease of use, making them the perfect option for constructing long-lasting stairs.
The beauty of mesquite cannot be praised enough. This wood is reclaimed from Texas ranchlands, and we use only the best pieces that offer gorgeous detail and aged charm. When all of this is combined, you end up with an impressive staircase that would look beautiful in any entranceway, living room or basement.
Even better, any staircase that you create with Faifer & Co. and our fine mesquite is fully customizable to your home and preferences. We offer all the tools and pieces you need, including risers, nosings and reducers, allowing you to create your staircase the way you want it. Whether you're constructing straight stairs or a spiral set, and regardless of height, elevation or aesthetic preferences, one thing is for sure – the look, strength and resilience of mesquite cannot be beat!
If you are planning to remodel your stairs or are building a wholly new staircase from scratch, get your materials from Faifer & Co. We have the know-how and materials you need to create elegant staircases, and have the flooring components to match throughout the rest of your home as well. To learn more or to order mesquite wood for your building project, call us today at 830-216-4189.