Even though you have a lot of storage areas in your home and the garage, it never seems to be enough! But have you ever thought about the space underneath or in your stairs? Well, let us show you the possibilities!
We know sometimes it could be impossible due to the design of the house and stairs but, here are some space-saving ideas that could be implemented someplace else around the house.
Walk-in Sitting Area and Storage
You walk into your home and you have school bags, jackets, hats, scarfs muddy shoes and keys in hand. You just need a place to organize everything, separate what you'll need the next day and what leave at the door so it doesn't get the whole house dirty. Avoid crowding the floor and entrance by organizing everything in a storage area underneath the stairs.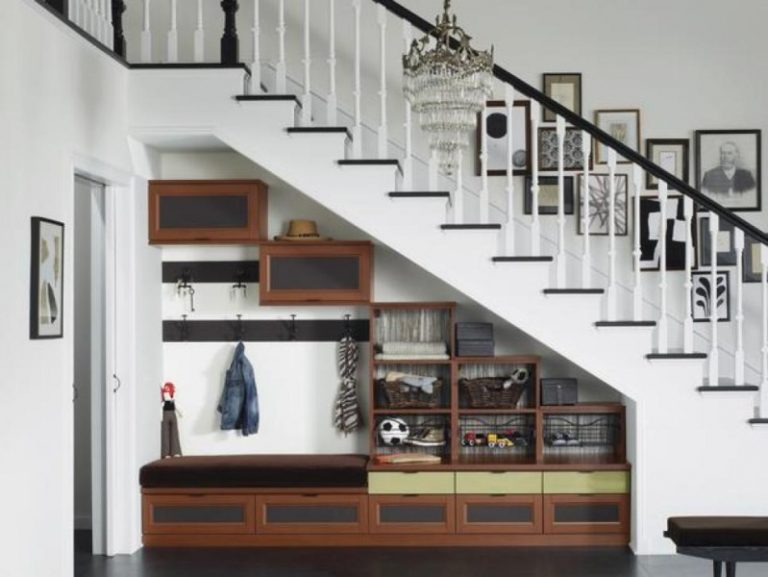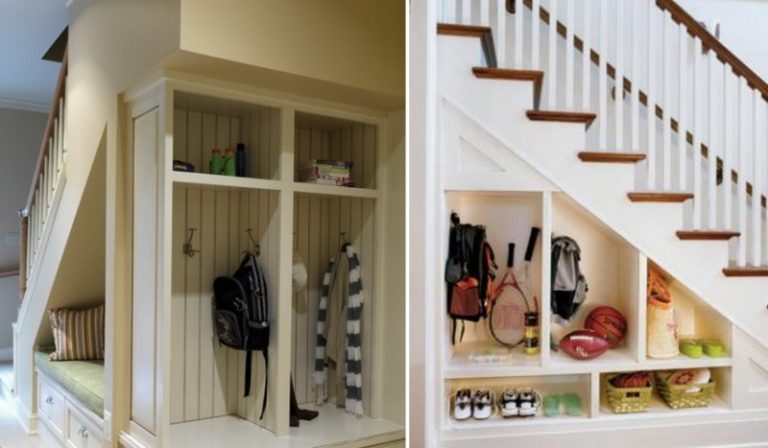 In-stair Storage
Have you thought of the space left inside the stairs? Sometimes a vacant square can become a perfect storage for extra pillows, seasonal shoes or extra towels for the guest restroom! Either by making the stairs themselves small drawers where you can store sandals while winter boots are being used or store your tennis shoes after the evening walk with the dog. Maybe design the whole stairway so they double as drawers and cabinets to store coats and jackets.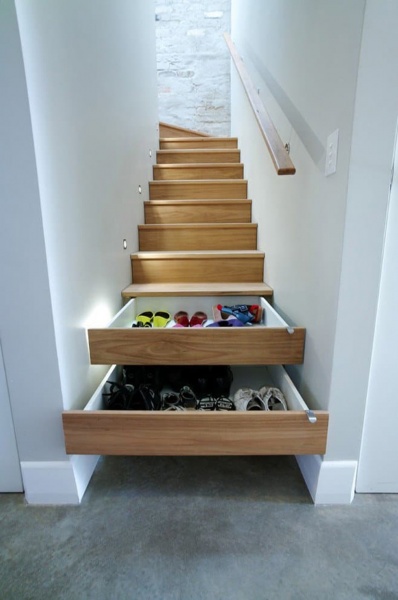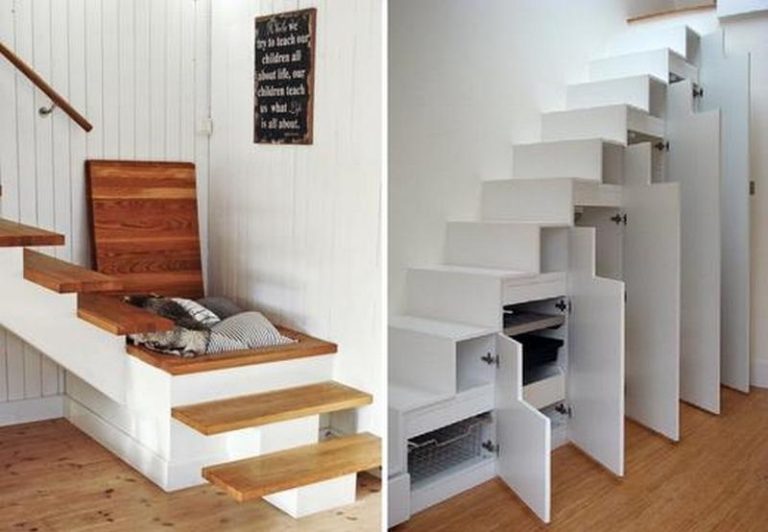 Wood Planters
Maybe, instead of storage you would like to grow some veggies but lack the space. These vertical planters can sprout some life into your home. This easy steps can show you how to make a great stair planter for the porch, Stair Riser Planter Garden. Make then short, make then tall and grow delicious fruits and veggies for everyone to eat.