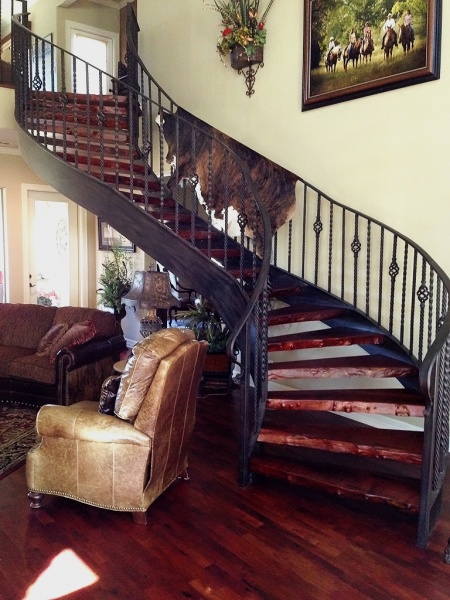 Sometimes understated, stairs are a significant part of a house. They are an addition to the look and feel. They are walked through, jumped and stomped. Choosing the wrong material with the high traffic they sustain can cause a lot of damage like scratches, dents wore-down areas and even splints. You want a material that truly lasts the test of time, not to mention, brings beauty and uniqueness to your home.

You may be thinking, "Well, I can avoid all of that by adding carpet." But then again, with all that traffic going up and down the stairs, cleaning can become a hustle when pet hair and dust accumulate and vacuums can hardly reach corners; not to mention wear and tear! You would have to replace that carpet within a few years. Hardwood floors are easier to clean and with the high-ranking hardness and stability score of Mesquite wood, your stairs will last for generations to come.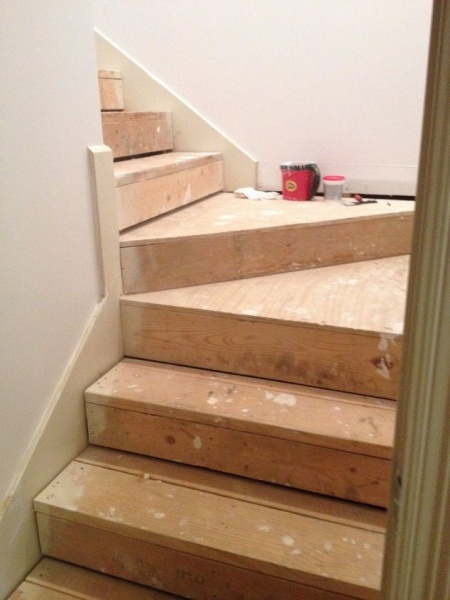 When choosing to remodel your stairs consider how old your existing stairs are as the "skeleton" or the wood underneath the carpet, can still be used. Allocate time and working areas as you will have limited access to the second floor and you may have to use a ladder to get upstairs if necessary. Also, have in mind that sometimes plumbing or electronic work could be underneath the stairs, if you have your home's plans, it would make work easier for your contractor.
To learn more or to order mesquite wood for your building project, call us today at 830-216-4189.