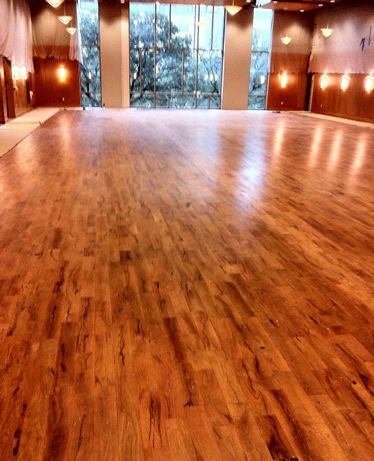 When you build something with wood, whether it is mesquite or oak, you want to make sure you use the right finish on it. Finding the right one depends on many different factors, including what you're looking to protect it from and what will be taking place on the wood, like the volume of foot traffic or if furniture will be moved on it. If you're in the process of looking for the right hardwood finishing products, take a look at a few of the most popular options we offer below.
Tung oil is an all-natural finish that contains no volatile organic compounds, meaning it will have less of an impact on your surrounding environment. Once applied, a Tung oil finish will be water and alkali resistant, making it a great choice for any mesquite wood being used outdoors. Also, after it is applied and dried, Tung oil finish will not mildew or bleed, meaning you won't have to reapply it constantly or be cautious about it wearing thin frequently.
Epoxy finish is ideal for new wood construction or repairs, as well as new decking or new furniture in your backyard. In addition, it is also really useful for any gel coat blisters that are in need of repair. Another great aspect of this finish is that it is ideal for areas that can get cold weather, as it is a versatile solution for use in temperatures as low as 35 degrees F.
Natural citrus solvent is a safer alternative to chemical solvents as it doesn't contain emulsions, surfactants and other additives that can be dangerous to inhale and even cause damage to our organs. Instead, citrus solvent is made up of 98 percent pure citrus peel oil extracted from the peel of an orange and the 2 percent is water, making it another all-natural alternative.
Faifer & Co., located in the heart of mesquite country in Floresville, Texas, offers numerous hardwood and furniture finishes to help protect your mesquite furniture and hardwood. We also stock mesquite flooring, mantels, lumber and more for a wide variety of projects. For more information, call us at 830-216-4189 today!